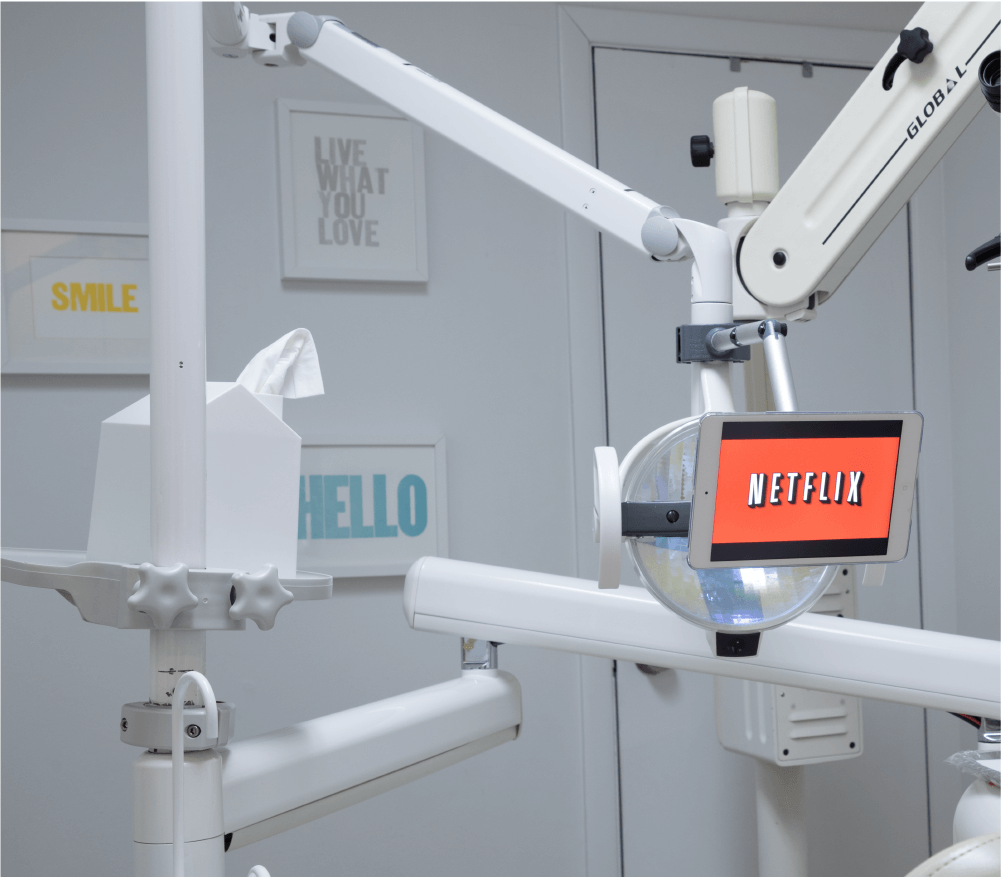 General Dentistry & Teeth Cleanings
The earlier we can spot any cavities you may have, the easier it will be to treat them. Our friendly hygienists will perform your regular teeth cleanings in our office. They'll probably even teach you a few things during your visit to help you keep your homecare routine (and your teeth of course!) in tip-top shape.
Adults should get their check ups, cleanings, and oral cancer screenings on a regular basis.
Your dental cleanings are very important for your gums, supporting bone, and overall health. Most people benefit from getting their teeth cleaned every six months. Sometimes it is recommended to get cleanings more often if there are certain medical conditions affecting periodontal health or if periodontal disease is diagnosed.
Non-surgical treatment of patients with deep gum pockets and periodontal disease includes scaling and root planing (deep cleaning) by our hygienists. If periodontal health is not achieved with non-surgical treatment, there are additional treatment methods our periodontist can provide for you.
We are a mercury-free office. Teeth are restored with either tooth colored resin composite fillings or high strength dental ceramics utilizing digital impressions and CAD/CAM technology.
Guards are highly recommended for clenching and grinding. They help prevent further damage to your teeth and help minimize the progression of gum recession. There are several types of guards we can make depending on your specific needs. With the digital impressions we take, the process is much easier and faster for you.
Crowns, Inlays and Onlays - IN ONE VISIT!
Crowns, Inlays and Onlays are made in our office in one visit using our 3-D digital scanner and milling technology. No more temporary crowns, no more messy impressions, no more second visits!
Dental Implants and Bridges
If you are missing a tooth or multiple teeth, dental implants can be used to fill the spaces. Implants are substitutes for the roots of missing teeth. They act as a "root" for the replacement tooth. We have a periodontist here that specializes in the surgical placement of dental implants and Dr. Gangi is the expert in placing the crown over the implant. If you are not a candidate for an implant sometimes a bridge or removable prosthesis can be used as an alternative.
Nitrous oxide sedation is available. If you are anxious and would like something that can help provide a more relaxed experience, nitrous is a great option.